CRC 951 "Hybrid Inorganic/Organic Systems for Opto-Electronics (HIOS)" successful to launch third funding period
The Collaborative Research Centre 951 (Spokesperson: Prof. Dr. Norbert Koch from the Department of Physics of Humboldt-Universität zu Berlin) will receive funding for another four years, News from May 25, 2019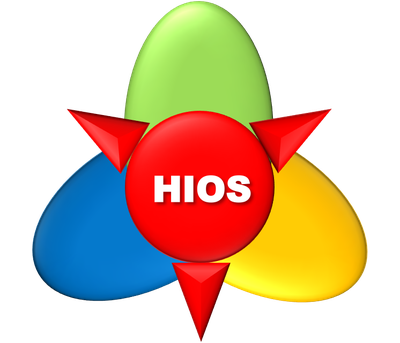 The Collaborative Research Centre 951 "Hybrid Inorganic/Organic Systems for Opto-Electronics" (HIOS) will receive funding for another four years. This was decided by the German Research Foundation (DFG) at this years' spring meeting in Bonn.
Since its establishment in 2011, the development and investigation of innovative hybrid systems has been the scientific focus of the CRC 951. These hybrid systems combine inorganic semiconductors, conjugated organic materials, and metal nanostructures with long-term goal to realize novel and superior opto-electronic functions in the meso- or nanoscopic range not achievable with any of the individual material classes alone. These functions could be used, for example, in high-frequency and multi-colored light sources and sensors, as well as electronic and optical multifunctional devices of future generations of information technology.
In the past years, the CRC elucidated the fundamental chemical, electronic, photonic, and plasmonic interactions arising from the different nature of the components combined in HIOS. As one of many results, novel hybridized quantum states and coupled excitations at the inorganic/organic interfaces were uncovered. These impressive results laid the foundation for the next four years of exciting HIOS-research.
The German Research Foundation (DFG) has now acknowledged the achievements of the CRC 951 by granting a third funding period for 2019 – 2023. The CRC's spokesperson and deputy spokesperson, Norbert Koch and Oliver Benson look forward to the joint work with 21 principal investigators from physics and chemistry of Humboldt-Universität zu Berlin (coordinating university), Technische Universität Berlin, Freie Universität Berlin, Universität Potsdam, Helmholtz-Zentrum Berlin für Materialien und Energie, and Fritz-Haber-Institut der Max-Planck-Gesellschaft.
More Information
Website of the CRC 951 "Hybrid Inorganic/Organic Systems for Opto-Electronics"